Scottish Clans - Information on their Castles and paintings of Clan Castles.
There is a lot of information about Scottish Clans on the internet. I cannot really add much but can tie a few sources of information together with Castle paintings and paintings of famous clansmen and Scottish Clan properties.
Hopefully in the passing of time this will fill up with views of Clan Castles not normally seen on other sites.
Learmonth
Leask
Lennox
Lindsay
Little
Livingstone
Logan
Lockhart
Lumsden
Lyle
Lyon
MacAlister
MacAlpine

MacArthur

*

see Arthur
MacAulay
MacBain
MacBrayne
MacCorquodale
MacCulloch
MacDonell
MacDowall
MacEwen
MacFarlane
MacFie
MacGillivray
MacInnes
MacIntyre
MacIver
MacKie
MacKinnon
MacKintosh
MacLachlan
MacLaine
MacLaren
MacLellan
MacLennan
MacLeod
MacMillan
MacNab
MacNaghten
MacNeacail
MacNeil
MacNicol
MacPhee
MacQuarrie
MacQueen
MacTavish
MacThomas
Maitland
Makgill
Mar
Maxwell
Melville
Menzies
Mercer
Middleton
Moffat
Moncreiffe
Montgomery
More
Morrison
Mow
Muir
Muirhead
Munro
Murray
Murray of Atholl
Nairn
Napier
Nesbitt
Newlands
Newton
Nicolson
Oliphant
Paisley
Patterson
Pennycook
Pitcairn
Pollock
Preston
Primrose
Pringle
Purves
Rattray
Riddell
Rose
Ross
Rutherford
Ruthven
Sandilands
Scrymgeour
Seton
Sempill
Shaw
Sinclair
Skene
Somerville
Spens
Stirling
Strachan
Strange
Swinton
Tailor
Trotter
Turnbull
Tweedie
Urquhart
Walkinshaw
Watson
Wardlaw
Wedderburn
Weir
Whitelaw
Wishart
Wood
Young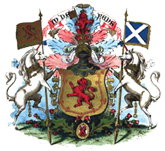 The Gaelic word Clann means children and the central idea of Clanship
is Kinship.
If you find any of the old Scottish art paintings particularly interesting, we would be only too pleased to create an oil painting reproduction.